COVID-19 is a disease caused by a new strain of coronavirus. 'CO' stands for corona, 'VI' for virus, and 'D' for disease. Formerly, this disease was referred to as '2019 novel coronavirus' or '2019-nCoV.'
YOU SHOULD KNOW ABOUT COVID-19
Avoid close contact with people who are sick, and practice social distancing by keeping at least 6 feet away from others if you must go out in public.
Wear a cloth face covering to cover your mouth and nose when around others and when you must go out in public.
Coughs from Infected Person
COVID-19 can be contracted from coughs from an infected person
Close Contact with Infected Person
COVID-19 can be contracted by having contact with an infected person
Touching Contaminated Objects
Touching objects that are contaminated with the virus can lead to contracting COVID-19
PROTECT YOURSELF FROM COVID-19
Scientific evidence is clear: Social distancing and wearing a mask help prevent people from spreading COVID-19, and masks also protect wearers from being infected themselves, two UC Davis Health experts said on UC Davis LIVE: COVID-19.
Below are some symptoms that may indicate that you have COVID-19. See the doctor immediately to test for COVID when you see these symptoms.
STAY SAFE FROM THE COVID-19
BE INFORMED ABOUT COVID-19
COVID-19 is real thousands are dead because of the virus. Stay safe a protect yourself from the virus. These are also symptoms of COVID-19.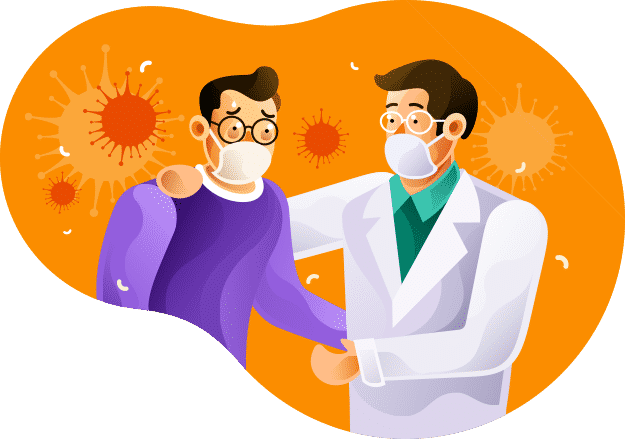 ARE YOU AFFECTED BY COVID-19?